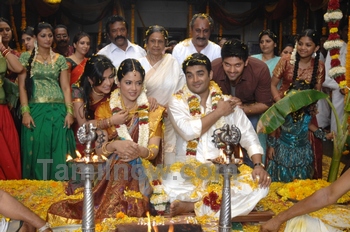 Vettai
Direction:
N. Linguswamy
Produced by:
Subash Chandrabose and N. Linguswamy
Banner:
Thirupathi Brothers
Story & Screenplay:
N. Linguswamy
Music:
Yuvan Shanker Raja
Cinematography:
Nirav Shah
Editing:
Anthony Gonsalves
Star Cast:
Madhavan, Arya, Sameera Reddy, Amala Paul
Vettai is a forthcoming Tamil film, directed by N. Linguswamy. Vettai has Madhavan and Arya playing the leading roles. Sameera Reddy and Amala Paul play the female leads.
Vettai is a bi-lingual film made simultaneously in Tamil and Telugu. Mahesh Babu plays Arya's role in the Telugu version.