Devanatha Swami Temple is located at Tiruvaheendirapuram in Cuddalore district. It is one of the ancient Vaishnavite temples and also one of the 108 Vaishnavite shrines sanctified by the visit of the great Alwars and Acharyas.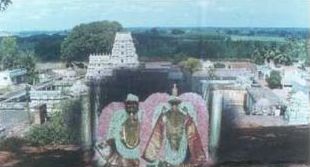 This temple is held in high esteem and veneration by devotees because of the special association of the great Vaishnavite Acharya SRI NIGAMANTHA MAHA DESIKA born in 13 th century. This place is one of the two Nadunattu Tirupathis. The Presiding Deity Sri Devanatha is considered to be a twin deity of Lord Venkateswara of TIRUPATHI and so the offerings vowed to Sri. Venkateswara of Tirupathi are being offered to Lord Devanatha by the devotees.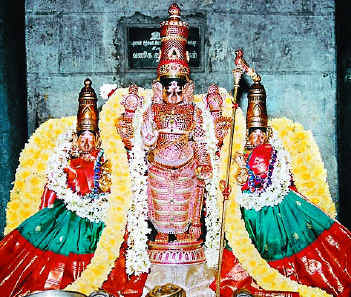 The Hayagriver temple in this mountain is the oldest one. The other temple are constructed recently. These are 72 steps in the path to the temple from the bottom. In the recent year 'Paddi festival' is clebrated on the independence day of India (August 15 th).

The Goddess worshipped in this temple is SENGAMALA THAYAR (HEMABUJAVALLI) Goddess Lakshmi, who incarnated Herself in the midst of a louts flower in the form of a three year-old child.

In the Chithirai month, on Chirthirai New moon day Car procession is conducted to Devanathan. On this day thousands of devotees participate and get the blessings of Lord Devanathan.