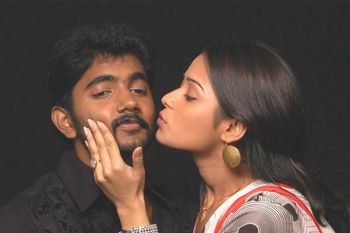 Thambivudayaan
Thambivudayaan granted release after it has changed usage of name Cauvery from the film.
The hero of Thambivudayaan abducts the wife and children of a powerful minister and says they would be released only if the minister ordered the release of water to the starving farmers of Thanjavur region.
Raja Mahesh's film stars newcomers Adhithya and Manisha Chatterjee in the lead roles and is about this unending Cauvery water dispute.