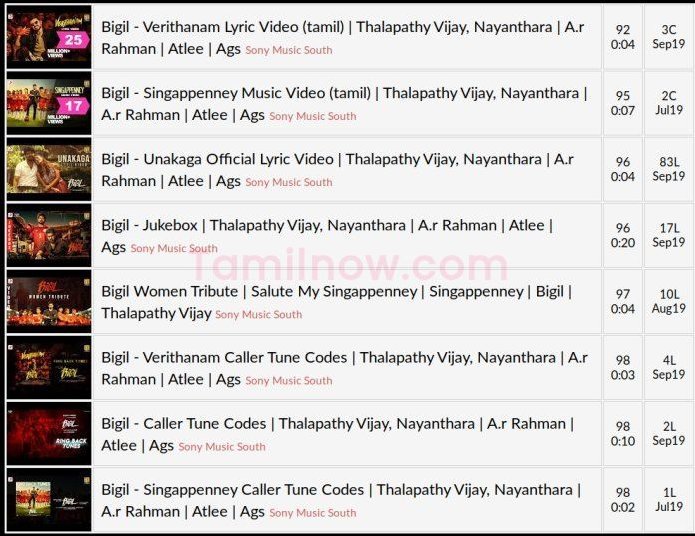 Here is a list of Thalapathy Vijay's much awaited upcoming Tamil movie Bigil's official Youtube channel's (Sony Music South) Songs and Caller Tunes list and hits details as of 5th Oct 2019.
Bigil's most popular song Verithanam lyrics video is in first in the list with more than 3 crore views in just less than a month followed by Singapenney music video with 2cr+ views. Unakaga lyrics vide at 83 lakhs hits followed by Bigil Jukebox at 17 lakhs.
Other videos in the list are Bigil Women tribute, Verithanam caller tunes, Bigil caller tune codes and Singappenney Caller Tunes.